Anatomy of a Blackhawk 3
After creating on half of the hull, it was necessary to add windows and door openings. This was done by creating outlines and then projecting them on the hull surface.
The results were trimmed; keeping the inside of the trim for windows and doors, and the outside for the hull.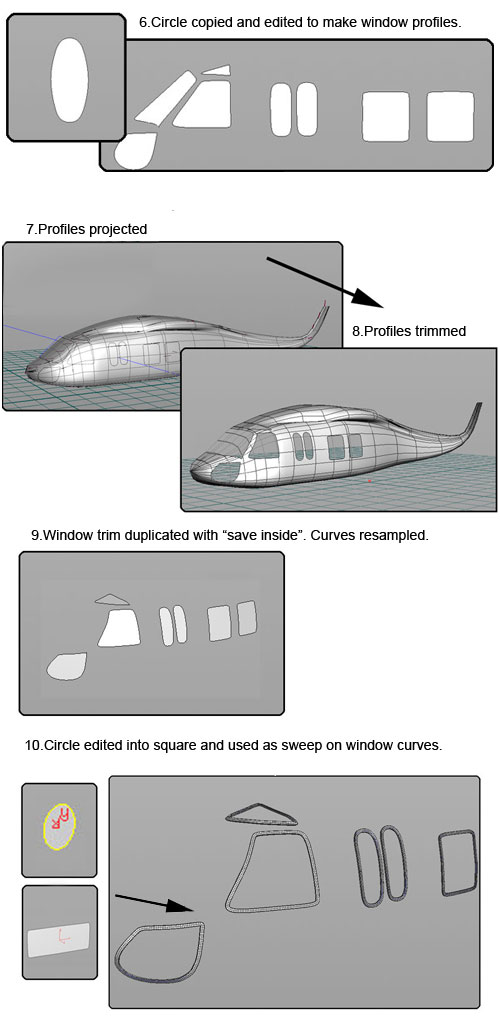 NEXT