Holiday Contest Results
A few weeks ago we announced a contest to create a holiday-themed image using assets from the Orbolt Smart 3D asset store. Check out some of the finalists here...
Houdini Apprentice HD licences
available to the top finalists!
So check your email if you entered the contest, cause we're sending you info on how to claim your prizes!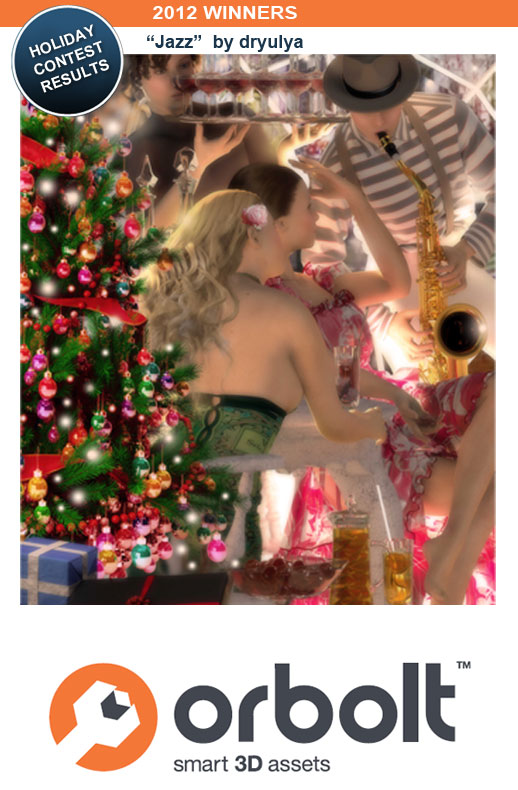 The contest was open to everybody, and there were several prizes to be won. At the top of our list were users dryulya for the entry "Jazz" (above), and GrosseVieSale for his work "Carte_Blanche" (below).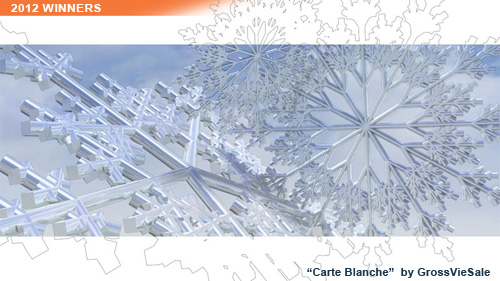 Some folks clearly had some fun with this contest. This dancing Santa really caught our attention. Pretty slick moves for a jolly old guy! The author informed us that a customized version of Male Motion Capture asset was used for this render.
This also shows that one of the benefits of an unlocked asset is that users can really adapt it to suit their needs, or tastes...or sense of humor!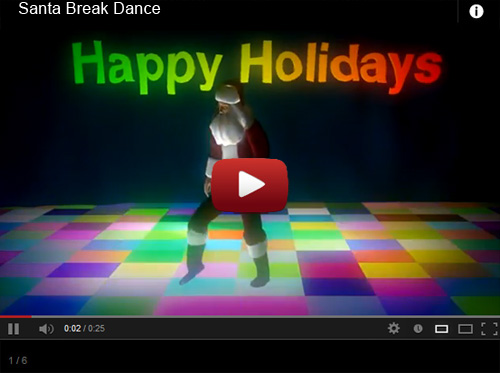 Kudos to all who participated...watch your inbox 'cause we have a few runner-up prizes to give out. A hearty thanks to all!